Zaha Hadid ARCHITECTS TENTS for displaced populations
Zaha Hadid Architects (ZHA) has designed 27 tents to serve and support refugee and displaced communities in Syria, Turkey and Yemen. A joint venture partnership between the Education Above All (EAA) Foundation and ZHAthe newly donated tents will serve as schools, clinics other emergency shelters. The weather-proof, modular structures are designed to be easily moved and re-assembled, incorporating components that can also be upcycled or recycled for sustainability.
'We have a like-minded partner in Education Above All who is committed to investing in innovative design for the better good of disadvantaged and vulnerable communities,' says Zaha Hadid Architects' project architect Gerry Cruz. 'Together, we developed a robust, cost-effective, and lightweight modular architectural system with fabric envelope to build structures that can be adapted in many variations to meet the conditions and lives of displaced children and children on the move. We hope that these newly donated tents will bring safety, learning and play to thousands in Yemen, Syria and Turkey.'
ZHA tents for Education Above All Foundation in Turkey
all images © Luke Hayesunless stated otherwise
27 ZHA-EAA TENTS SERVING AS SCHOOLS, CLINICS AND SHELTERS
With more than 70 million people displaced in their own countries or living as refugees, and half under the age of 18, the Education Above All (EAA) Foundation saw a critical need for suitable infrastructure that could serve as classrooms, temporary housing, and medical centers for displaced children and their families. That's when the Foundation teamed up with Zaha Hadid Architects to create a structure that offers safe, versatile and sustainable spaces for children to use for play, learning, and development. The 27 tents will be donated to the International Organization of Migration (IOM) and the Qatar Red Crescent by the EAA Foundation, the Supreme Committee for Delivery & Legacy, and its human and social legacy programme, Generation Amazing Foundation. Fifteen tents will be given to IOM, of which 10 will serve as schools and five as health clinics in Turkey and Yemen. In Syria, Qatar Red Crescent will receive 12 structures that it will serve as shelters for displaced communities in Syria. Three of these tents are already being used as schools for hundreds of displaced Pakistani and Syrian children in Pakistan and Turkey, respectively.
The news, which was announced at a ZHA-EAA tent inside the FIFA Fan Festival in Doha, is part of the country's efforts to ensure the FIFA World Cup Qatar 2022 has a lasting impact, beyond the tournament. The ZHA-EAA tent housing EAA's 'Scoring 4 the Goals' campaign at the FIFA Fan Festival was visited by football fans over the course of the FIFA World Cup. The campaign included art and immersive video exhibits, discussions, games and activities which created awareness about the UN's Sustainable Development Goals. 'Each and every one of us has a role to play to ensure that we achieve the Sustainable Development Goals by 2030,' said Education Above All's CEO, Fahad Al Sulaiti. 'At EAA, we are committed to doing our part to achieve SDG 4, and by donating these tents, we are acting now to help countless children in Yemen, Turkey and Syria to have access to quality and accessible education.'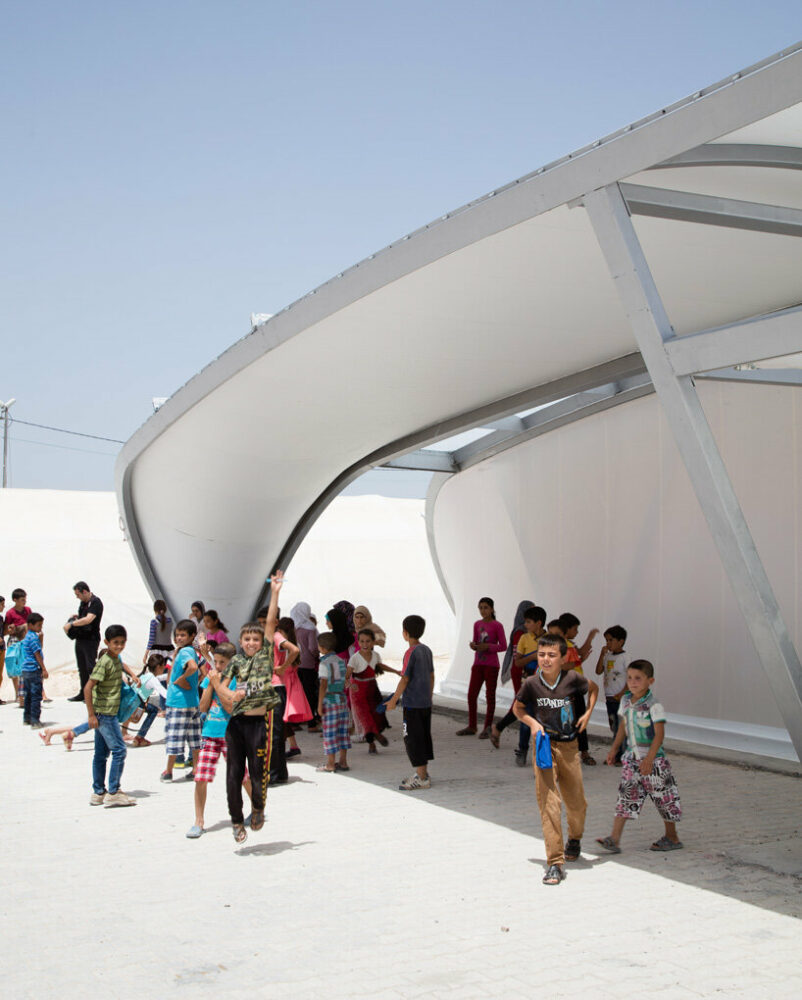 Three tents are already being used as schools for hundreds of displaced Pakistani and Syrian children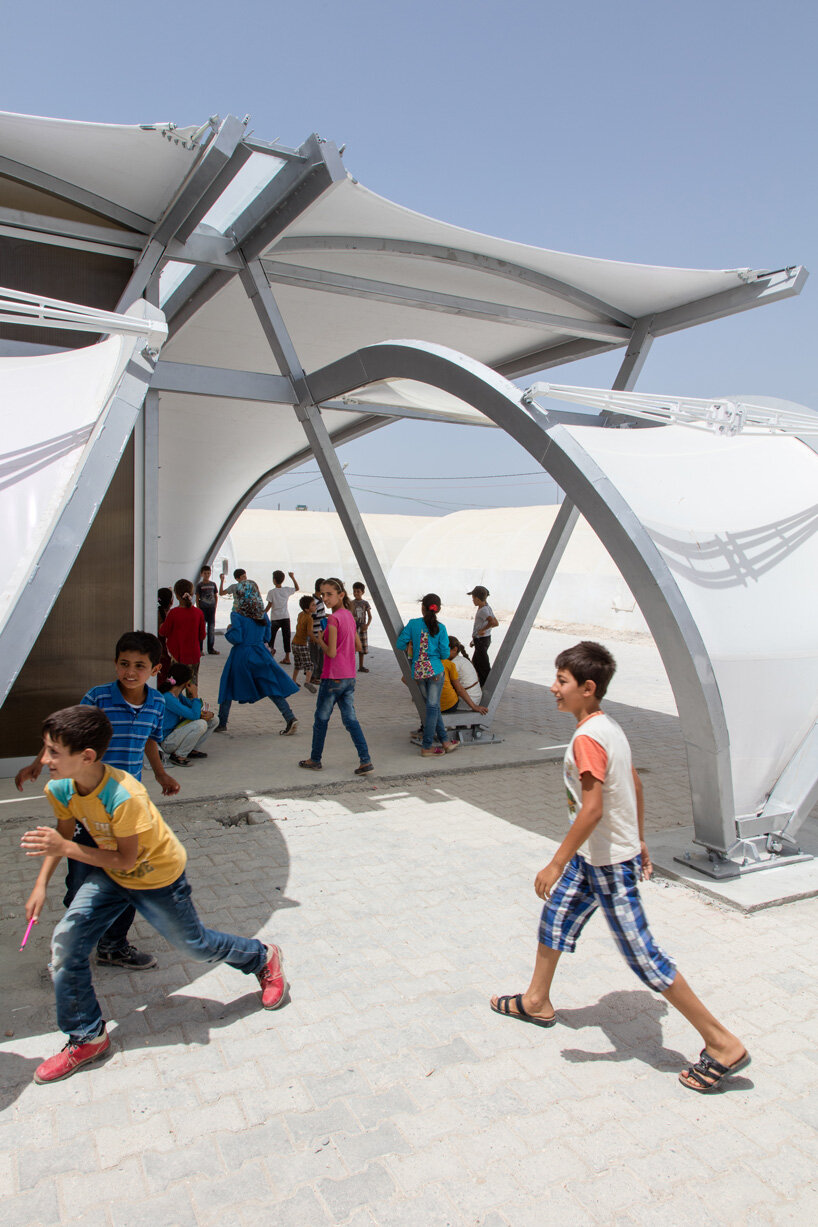 the weather-proof, modular structures are designed to be easily moved and re-assembled