not a skateboard: giving new life to everyday objects
Alessio Scalabrini transforms the most iconic object of street culture — a skateboard — into a unique centerpiece for the modern home. Made using traditional Italian craftsmanship and hand-sculpted from blocks of local marble, (skate)board strips the icon of urban mobility of its key elements: speed and lightness. Removing its wheels and flimsy wooden deck and replacing it with a glossy marble finish, the designer gives new life to an everyday object, diverting from its primary function.
In doing so, Scalabrini creates a paradox, capturing an iconic form in motion and casting it in static and solid marble. Here the skateboard is no longer used to move around, but dedicated to be observed and placed in the center of our interiors.
(skate)board by Alessio Scalabrini | all images © Lucas Flores Piran
alessio scalabrini captures a mobile form in marble
'The world is constantly in a state of motion. People rushing from one thing to the next, from one place to another, forgetting to acknowledge the 'here' and the 'now',' notes Alessio Scalabrini. With his recent project (skate)board, the designers questions our relationship to the ephemeral that he projects in a state of frozen and sculptural piece of art.
Not a skateboard, the home decor object takes this symbol of transient culture and replaces its mobility with the ever-lasting nature of marble. Proposing an anachronistic artwork where ages-old know-how and a cult object from pop culture confront each other, the boards have been designed to resist the marks of time without altering their elegance.
Hand-carved by the best marble craftsmen of Tuscany, the collection comprises three colored variations including Guatemala Green, Rosso Francia, and Nero Marquina, sculpted from white statuary marble (bianco statuario) sourced from historic quarries in the region. Each colored series consists of seven limited edition (skate)boards which come signed and numbered by the designer himself.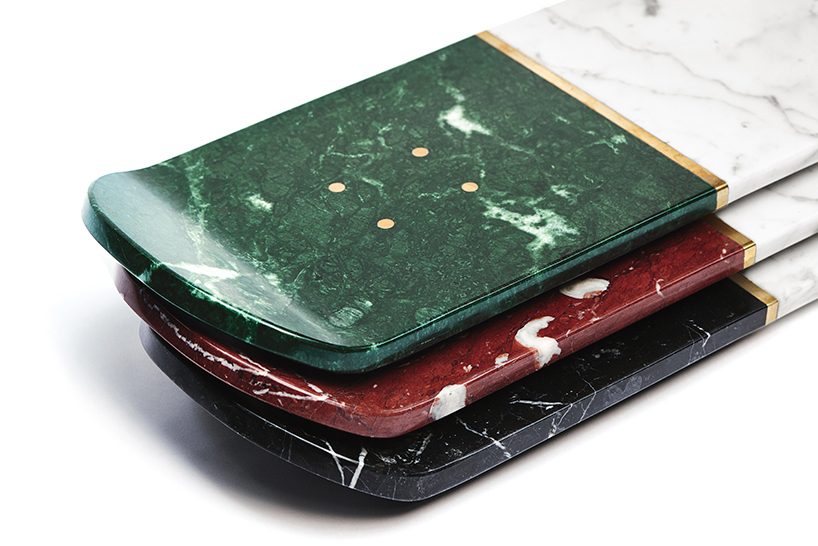 the designer removes the skateboard form's wheels and flimsy wooden deck, replacing it with a marble finish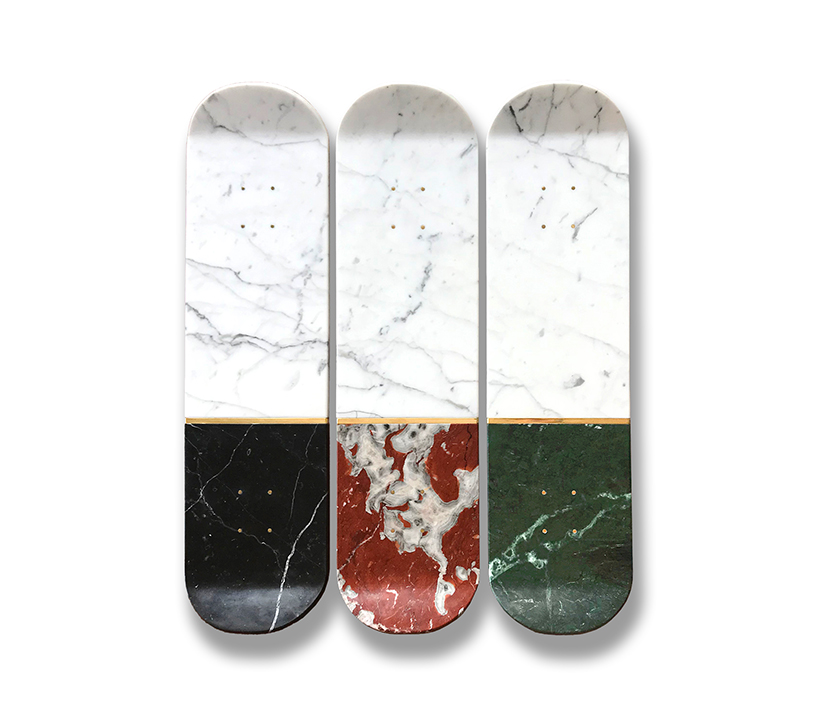 three colored variations: Nero Marquina, Rosso Francia, and Guatemala Green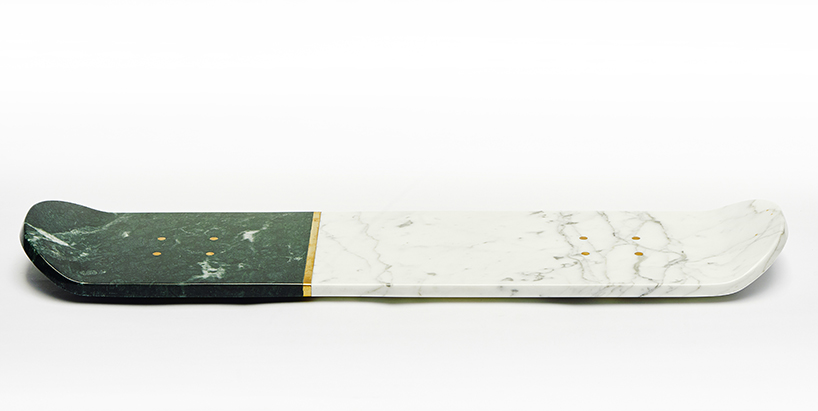 each piece has been hand-carved from locally-sourced marble from historic quarries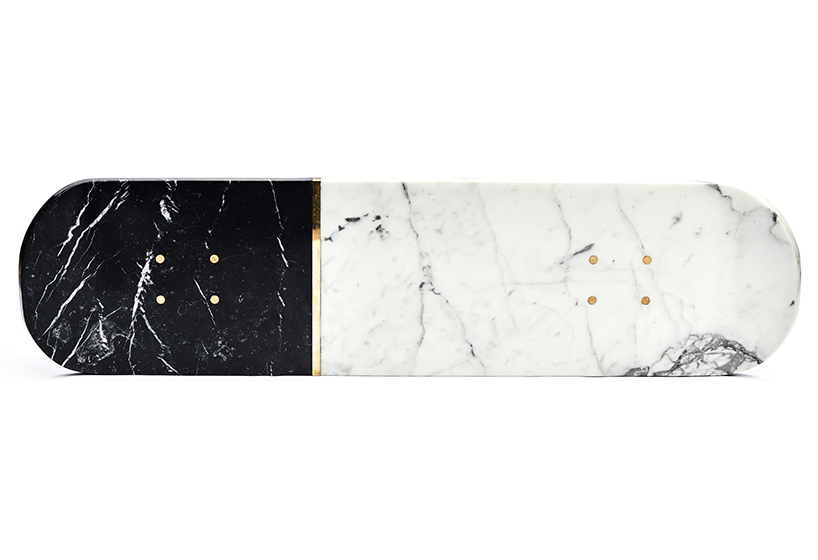 Alessio Scalabrini transforms an icon of street culture — a skateboard — into a contemporary decor object